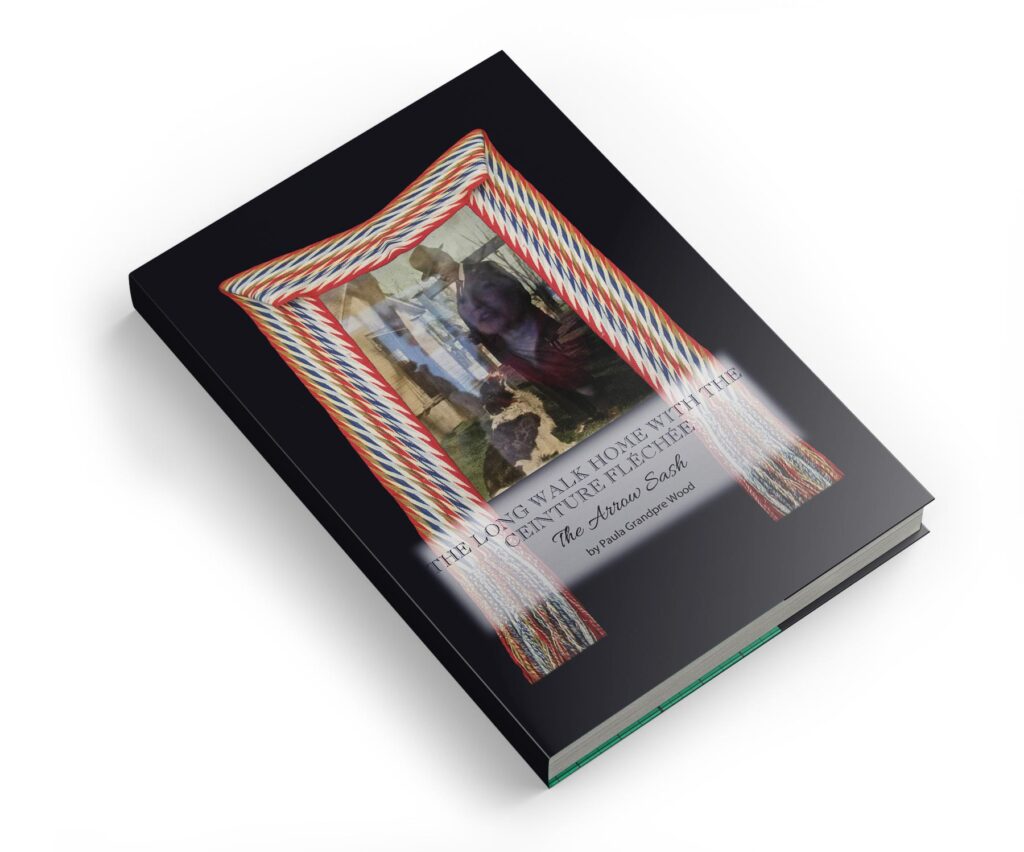 The Long Walk Home with the Ceinture Fléchée
How can a Sash bind an extended family together? Join Paula Grandpre Wood as she tracks down ancestors, pieces together their stories, and finds herself enfolded in the tradition and reality of this treasured family heirloom. This colorful Sash creates an unbreakable bond, linking together the generations of her extended family.
A genealogical adventure story/memoir, this book has elements of suspense, pathos, joy, and grief. It is a testament to the endurance of faith, family, and traditions.
Journey back in time to La Rochelle, France and learn of Paula's ancestors, who lived through the siege of La Rochelle, migrated to New France, began a life in the New World, and endured some of life's biggest challenges. Her Acadian ancestors survived the Acadian dispersal, and later returned to Quebec and thrived there.
In discovering family homes, gravesites, and stories, Paula grows to understand that her ancestors were helping her find her way back home—home with the Arrow Sash—the Ceinture Fléchée.